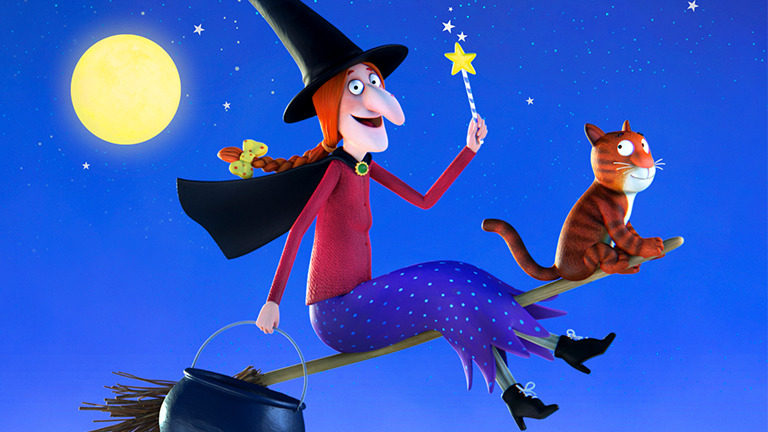 SUMMARY
A story about a kind witch who invites a surprising collection of animals to join her on her broom, much to the frustration of her cat. The gang ultimately saves the witch from a fearsome dragon, and in gratitude she rewards them with a magnificent new broom which has room for everyone.
ABOUT THE DIRECTOR
Jan Lachauer was born in Munich in 1983 and started to work in the animation industry in 2005. He studied at the prestigious Filmakademie Baden-Württemberg in Ludwigsburg from 2006 to 2011. In 2007/2008 Jan studied 2D animation at the renowned Gobelins, lécole de l'image in Paris. During his studies he worked on various award winning film productions as director, animator and CG generalist. Jan Lachauer made his professional directorial debut as co-director on Room on the Broom.
Max Lang is an Oscar and BAFTA nominated animation director, story artist and character designer. He co-directed the award-winning animated film The Gruffalo and was assistant director on the first season of The Amazing World of Gumball for Cartoon Network. Max co-directed the multi award winning film Room on the Broom for Magic Light Pictures and is currently illustrating a picture book for Random House. Born and raised in Germany, Max is a graduate of the Filmakademie Baden-Württemberg and the Animation School Hamburg.